Nadine Pfiffner
MLaw, LL.M. (KCL)
Associate // Attorney-at-law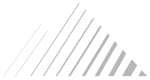 Nadine Pfiffner advises and represents clients in complex and multi-jurisdictional disputes, including in international arbitrations under all major arbitration rules, before Swiss courts and in pre-trial negotiations. She has a special focus on contract and commercial law, as well as on technology and engineering disputes. In addition, she frequently acts in award enforcement proceedings.
Nadine regularly publishes and speaks on Swiss contract law, international arbitration and new developments in the field of legal technology.
Before joining rothorn, Nadine was a lawyer in the arbitration, litigation internal investigations department of major Swiss law firm Bär & Karrer. She holds a Bachelor (BLaw) and a Master of Law (MLaw) from the University of Zurich, and a Master of Laws in Business and Financial Law (LL.M.) from King's College London. Before entering private practice, she worked as a teaching and research fellow at the University of Zurich and was a Visiting Research Associate at the University of Hong Kong. Nadine has regularly coached the University of Zurich's Vis Moot team, and is currently writing a PhD thesis on international and Swiss commercial law and arbitration.
Nadine is a Swiss-qualified lawyer. She speaks German and English and reads French.
Representing a world-leading automotive company in an ICC arbitration against one of its distributors concerning the alleged defective and late delivery of vehicles and spare parts.
Advising a major energy company in a dispute with a supplier of nuclear technology.
Advising a major Swiss transportation company on a dispute with an international supplier of a new generation of transportation equipment.
Representing an Asian technology company in a CAS arbitration with an international sports body concerning media and sponsorship rights.
Advising a Middle Eastern company regarding an ICC arbitration against European companies concerning a distribution agreement in the automotive sector.
Acting as Administrative Secretary in an UNCITRAL international arbitration dispute relating to the construction industry.
Defending a Swiss bank in court proceedings against claims brought by a client due to allegedly misleading investment advice.
Defending a Swiss insurance company in court proceedings concerning the termination of an insurance contract for a major energy infrastructure project due to international sanctions.
Defending a Swiss insurance company in multiple court proceedings against claims resulting from the Covid-19 Pandemic.
Master of Laws (LL.M.), King's College London, 2013
Master of Law (MLaw), University of Zurich, 2012
Bachelor of Law (Blaw), University of Zurich, 2011
Brexit and the Recognition and Enforcement of UK Judgments in Switzerland – An Update, Bär & Karrer Briefing, May 2022 (with Nadja Jaisli Kull, Aurélie Conrad Hari, Romana Brueggemann)
Quantification of damages in post-M&A disputes under Swiss law, IFLR Magazine, September 2021 (with Pascal Hachem)
The Use of Analytical Tools to Determine Case Strategy, in: Austrian Yearbook on International Arbitration 2020, Vienna 2020, p. 447-457
Vertrauenshaftungsfälle 44 und 45 sowie UN-Kaufrechtsfall 5, in: Huguenin /Hotz (Hrsg.), Fälle zum Obligationenrecht, 2nd ed., Zurich/Basel/Geneva 2020, p. 211-217
Post-M&A-Schiedsverfahren: Recht und Rechtsfindung jenseits gesetzlichen Rechts?, SchiedsVZ 2017, p. 256-258
406a – 406h OR, in: Handkommentar zum Schweizer Privatrecht, 3rd ed., Zurich/Basel/Geneva 2016